I can't believe it's going to work
You might have met him before, when WiFi wasn't working at home on a train journey in the middle of the countryside.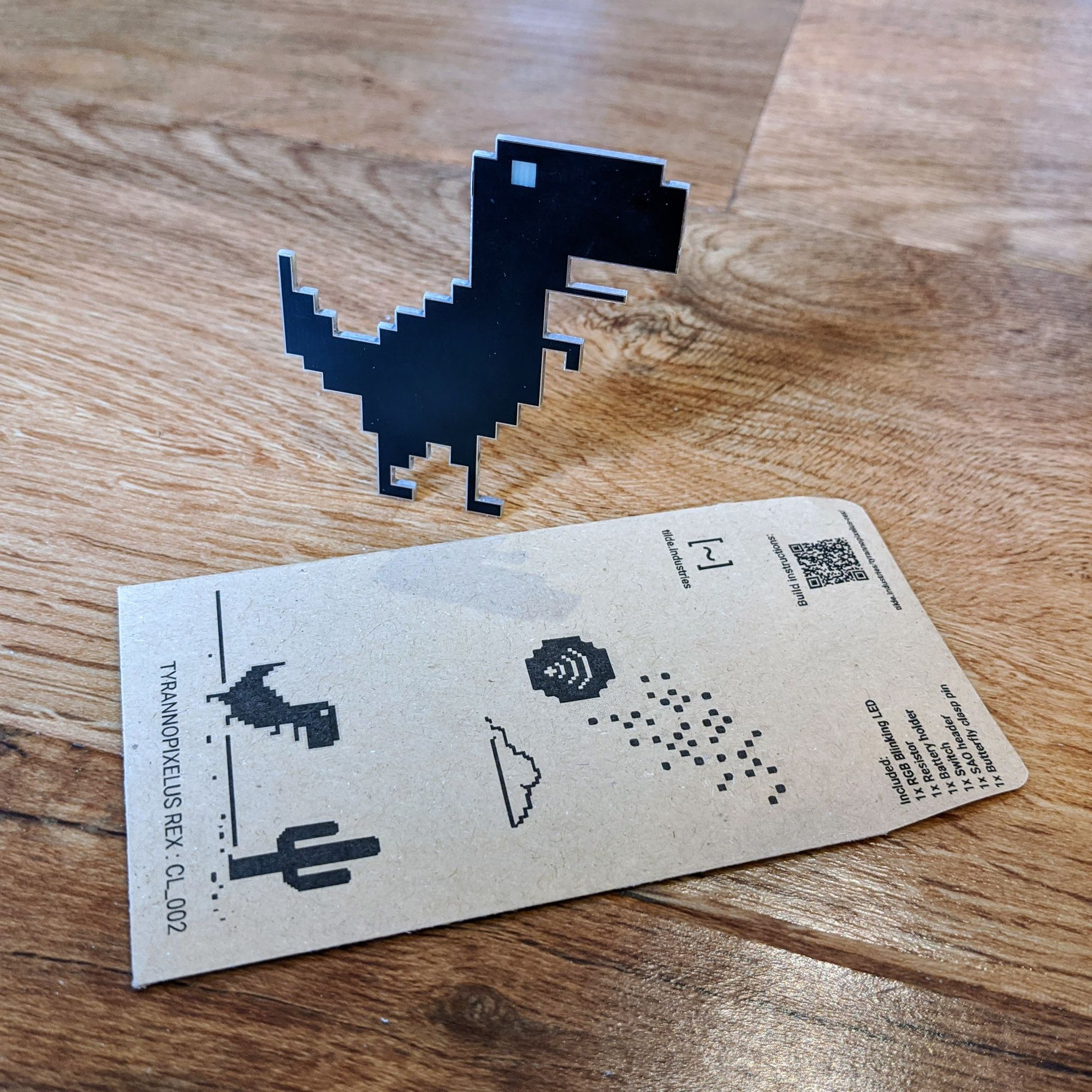 A pin of your shirt or SAO for your electronic badge
At the flip of a switch, his eye will happily blink different colors~
The friendly dinosaur can be built in two ways, a pin powered by a CR2032 battery or as an electronic badge addon.
Parts to build both versions are included in the kit.
Assembly instruction and parts list found bellow.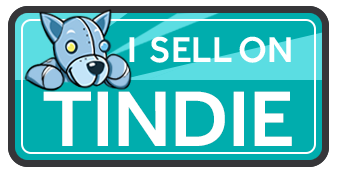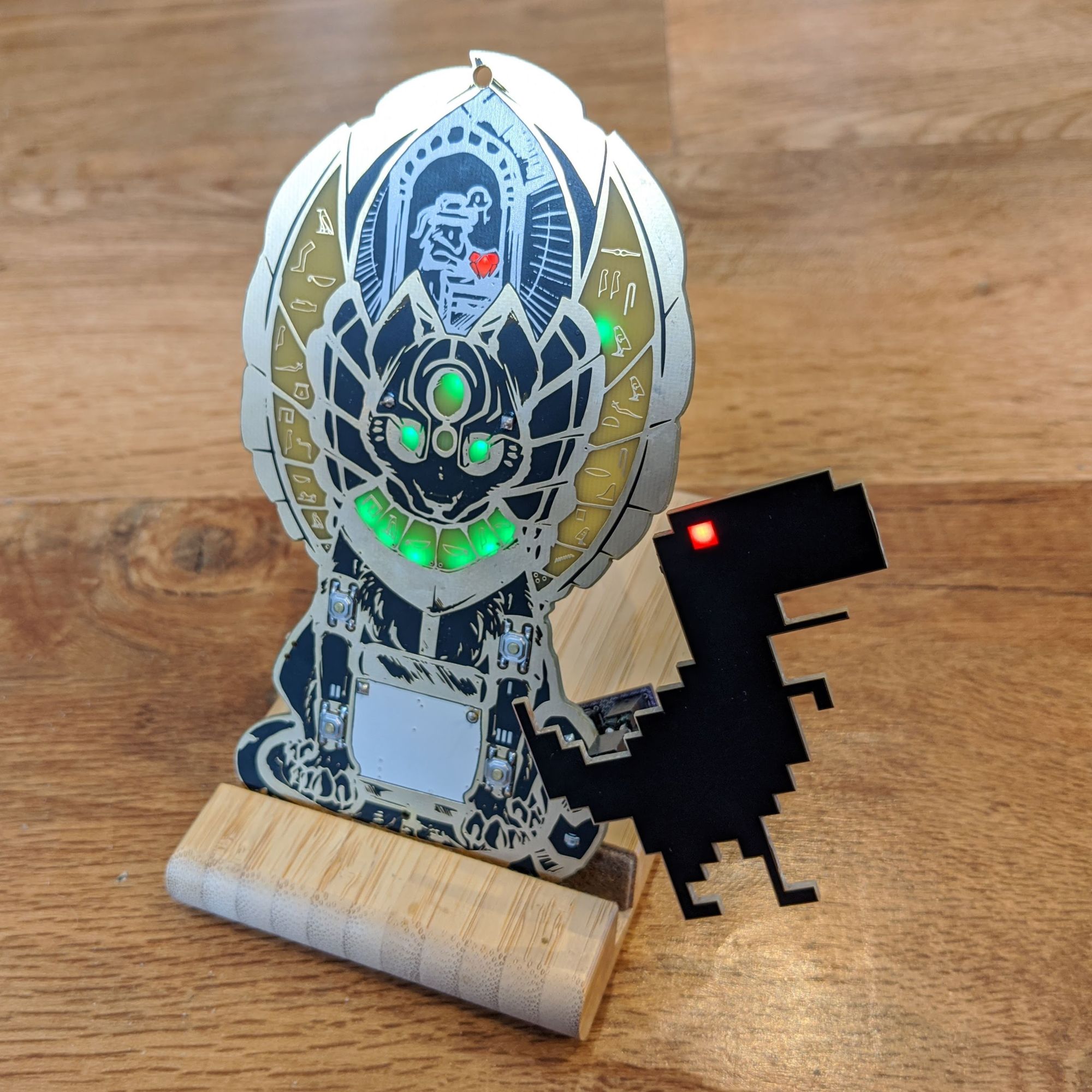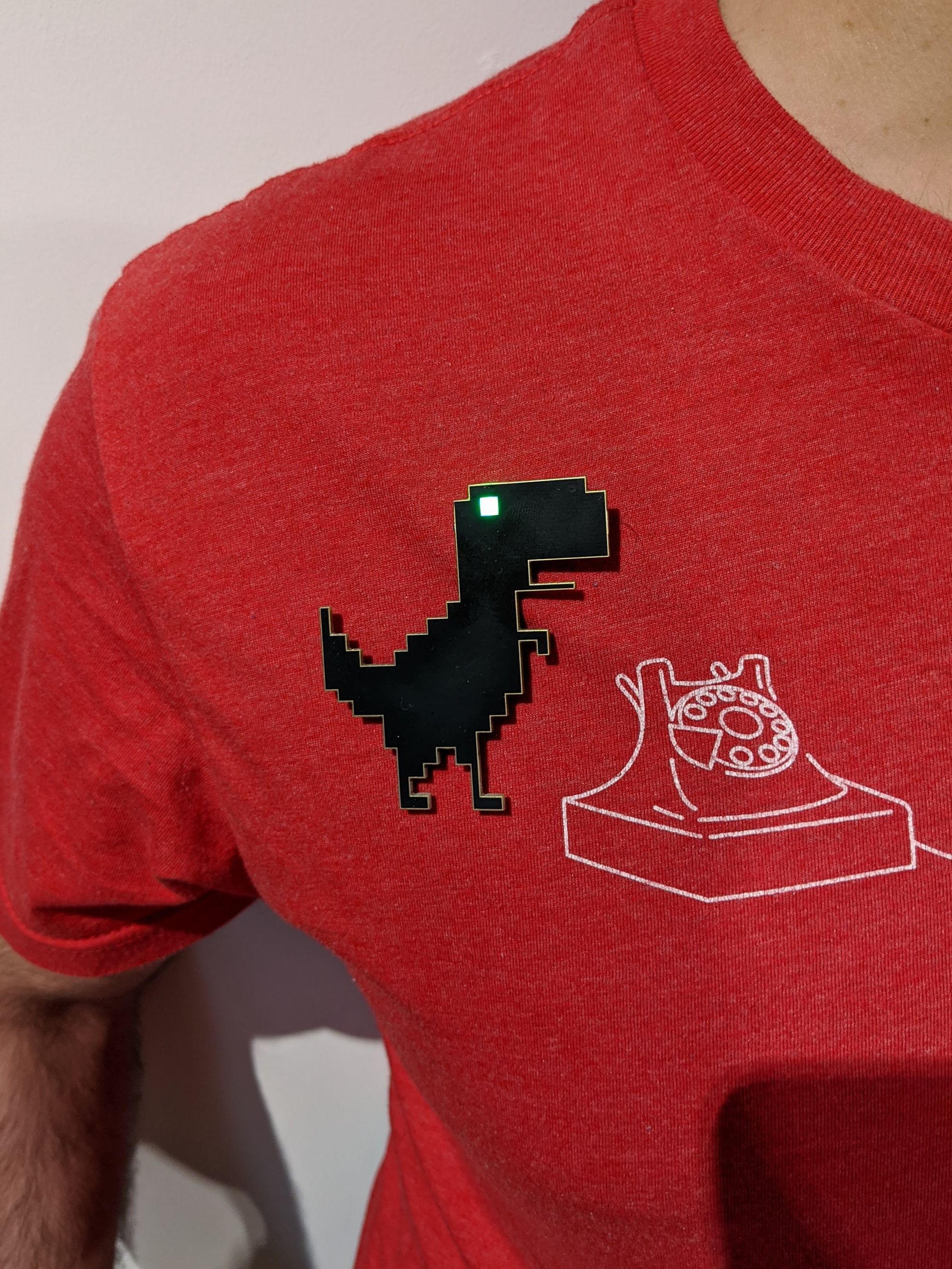 Pin mode: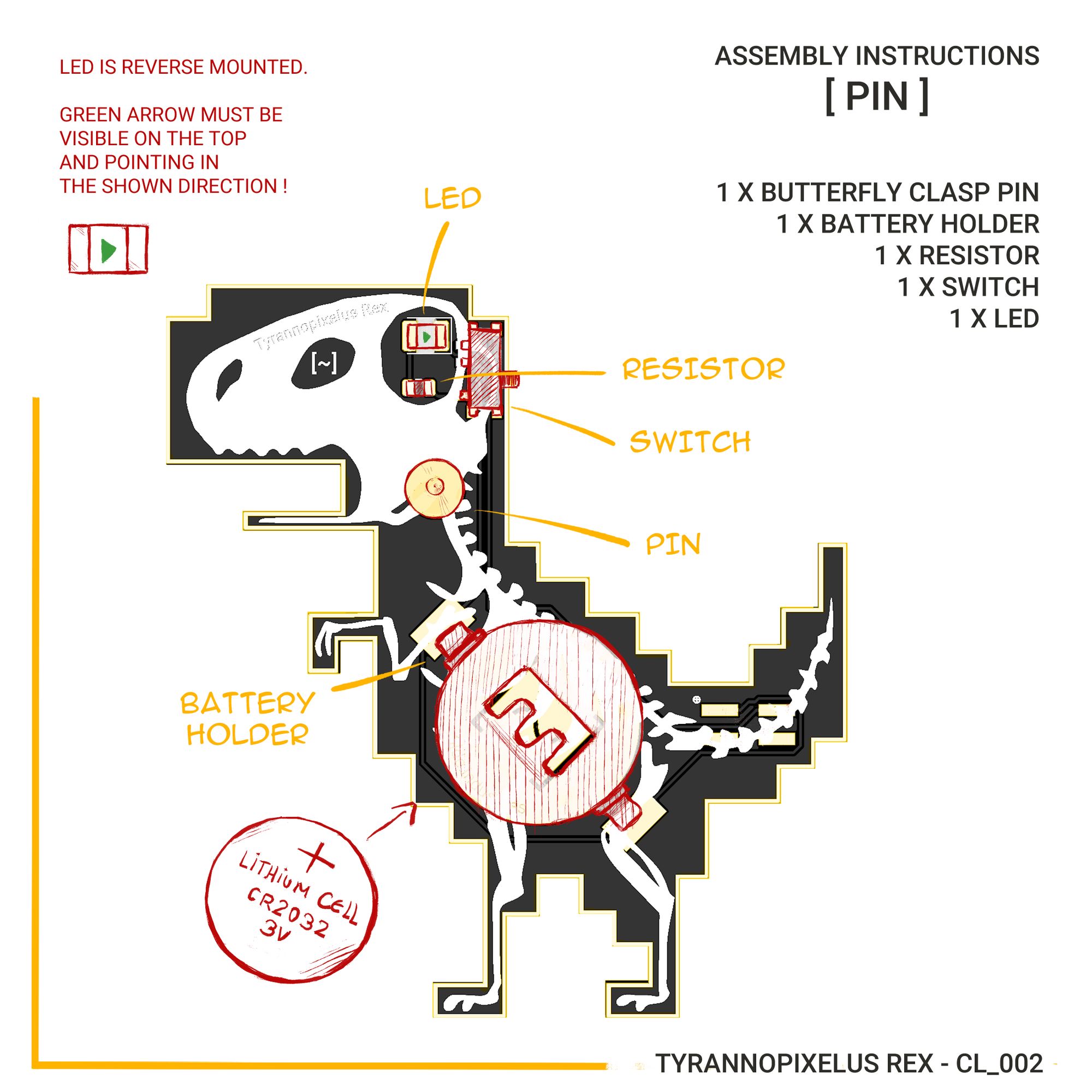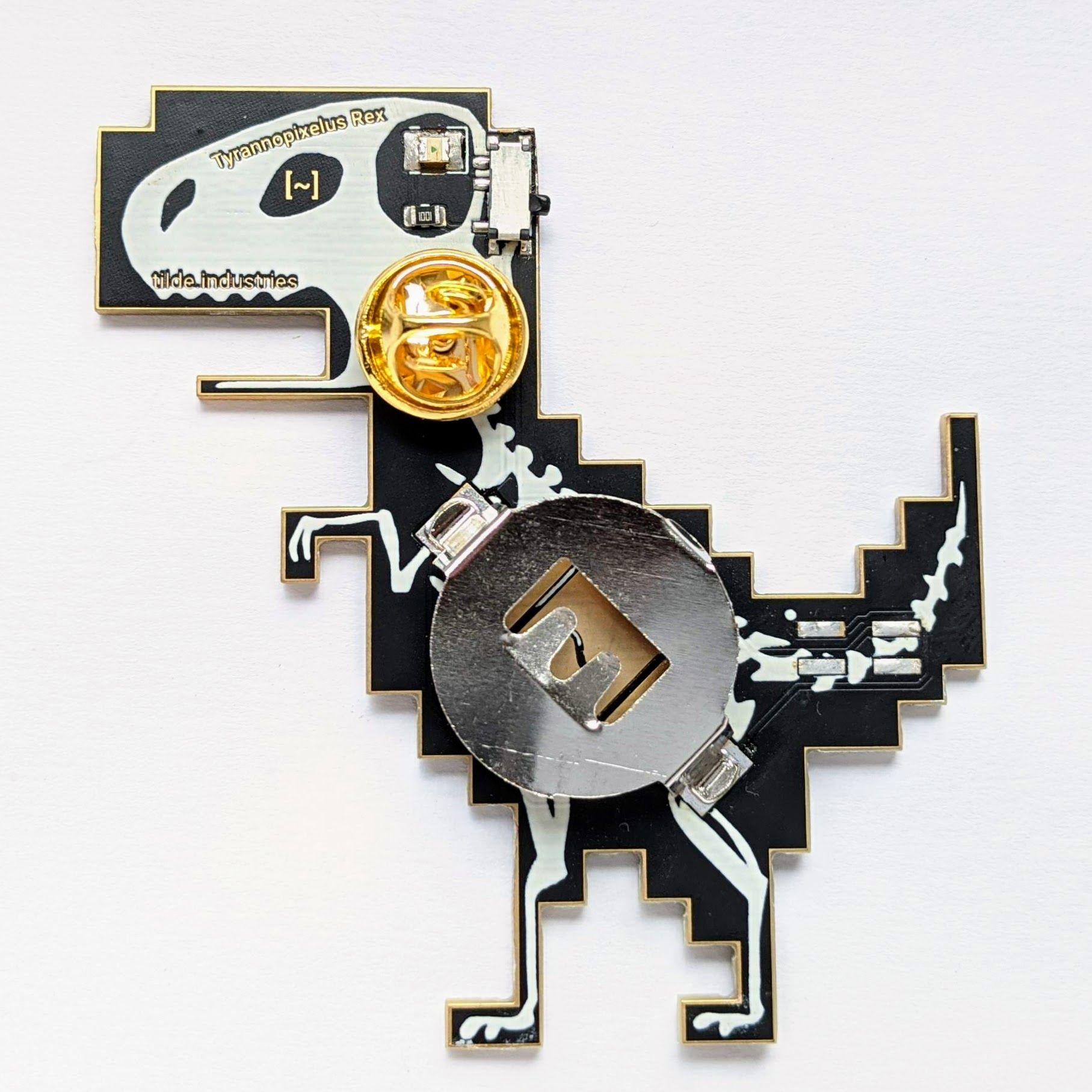 Badge addon mode: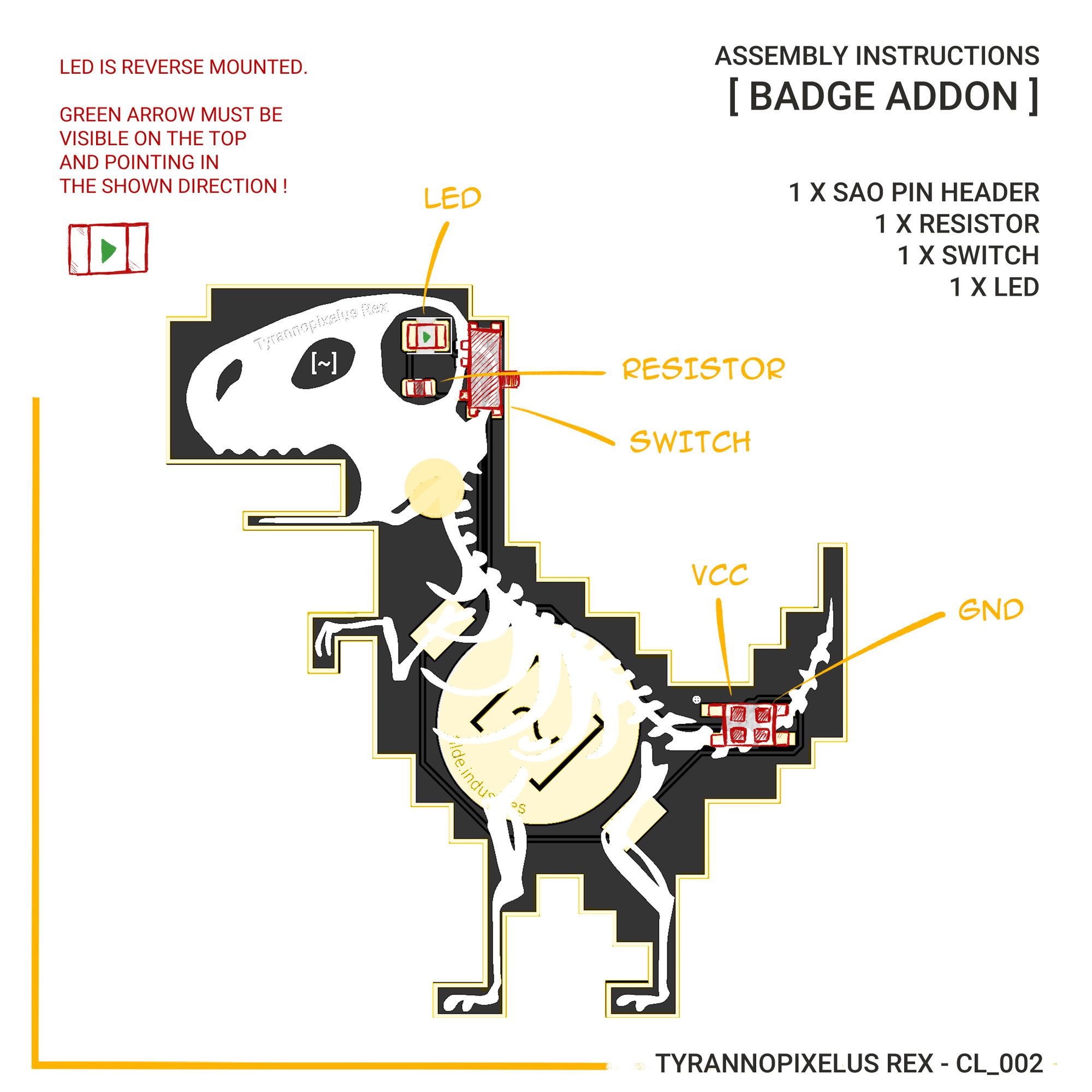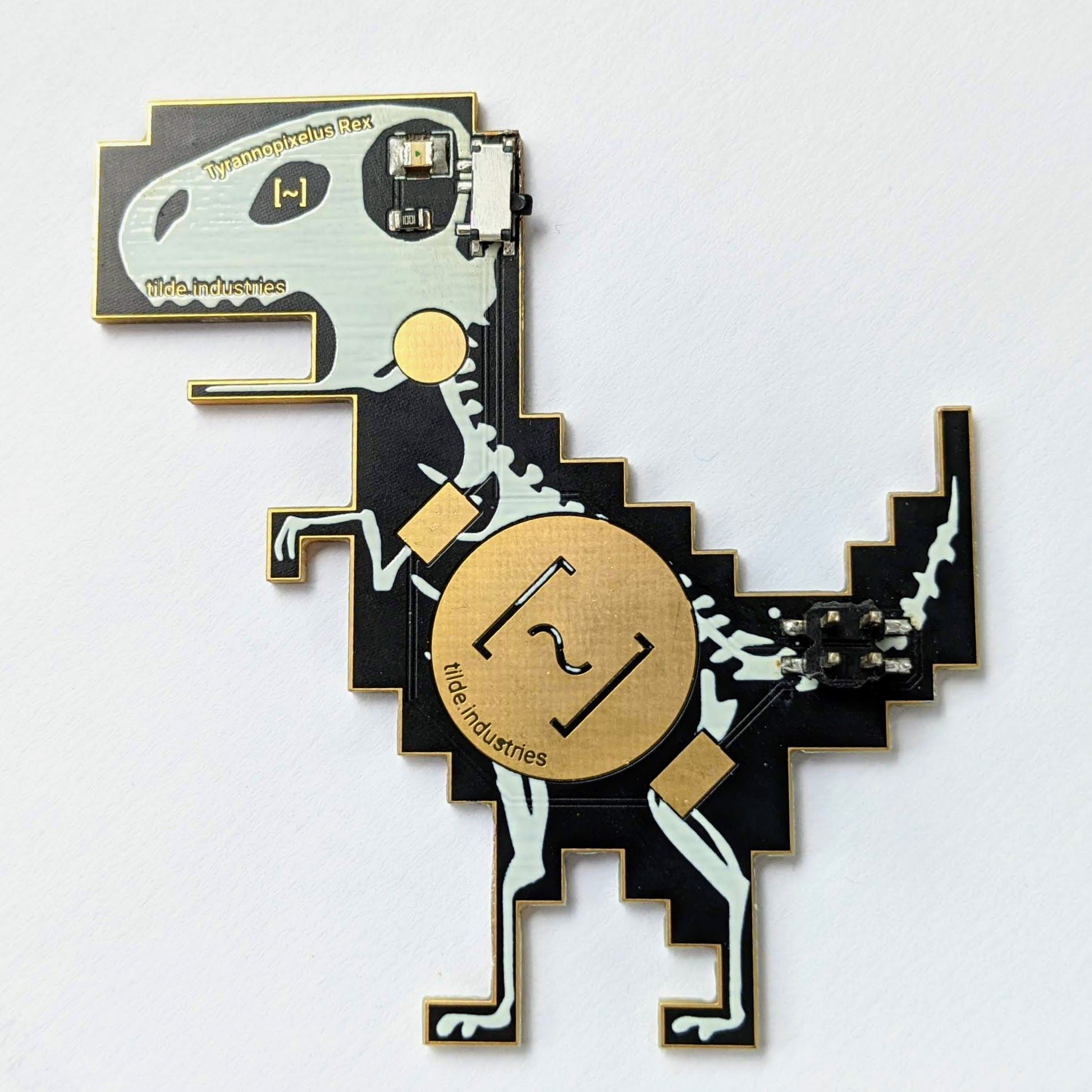 Parts list:
| QTY | Part | Reference |
| --- | --- | --- |
| 1 | RGB blinking LED | 0805 |
| 1 | Resistor | 0805 ~1KΩ |
| 1 | Battery holder | Keystone 3002 |
| 1 | Switch | SPDT PCM12 |
| 1 | SAO header | 2x2 SMD 2.54mm pin header |
| 1 | Butterfly Clasp Pin | |